As the heart of the belt conveyor, under the background of the long distance, high-volume, high-speed belt conveyor, the research of the Roller has been paid more and more attention. The roller-to-belt conveyor is described. Influence, introduced the present status of the idler, pointed out the problems existing in the idler, analyzed the bearing, seal structure, lubrication method, and the material of the idler, etc., and laid a foundation for the development of high-quality idler.
The role of the roller is to support the conveyor belt and the weight of the material. Roller operation must be flexible and reliable. Reducing the friction between the conveyor belt and the idler roller plays a key role in the life of the conveyor belt, which accounts for more than 25% of the total conveyor cost. Although the idler is a small component in the belt conveyor and the structure is not complicated, it is not easy to make a high-quality idler.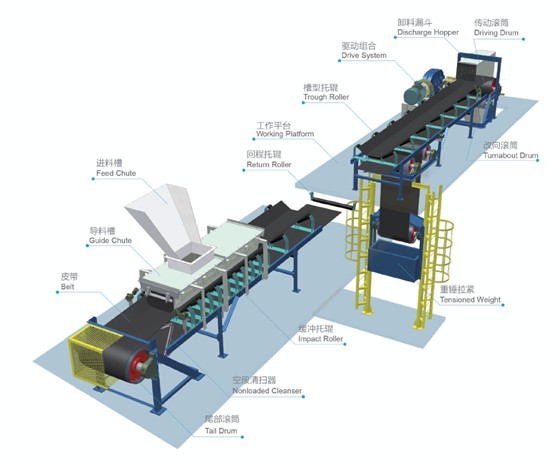 The standards for judging the quality of idlers are the following: the radial runout of the idler; the flexibility of the idler; the amount of axial turbulence. Main classification
1, according to the material is divided into rubber roller, ceramic roller, nylon roller and insulation roller
2. There are mainly Trough Idler sets, various types of parallel idler sets, various types of aligning idler sets, and various types of buffer idlers.
(1) Grooved roller has ordinary roller, forward tilt roller, quick change bearing roller, hanging roller, three chain roller, reversible roller, variable groove roller, transition type Roller, V-type roller, etc.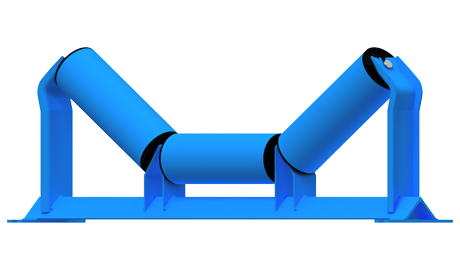 (2) The parallel idlers include ordinary idler rollers, comb-type idler rollers, forward-inclined idler rollers, steel plastic idlers, and spiral idlers;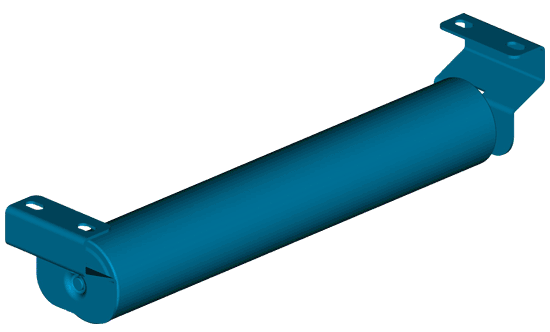 (3) Self-aligning idlers include universal type, friction reversible type idler, strong type idler, conical idler, spiral type idler, combined type idler, etc.;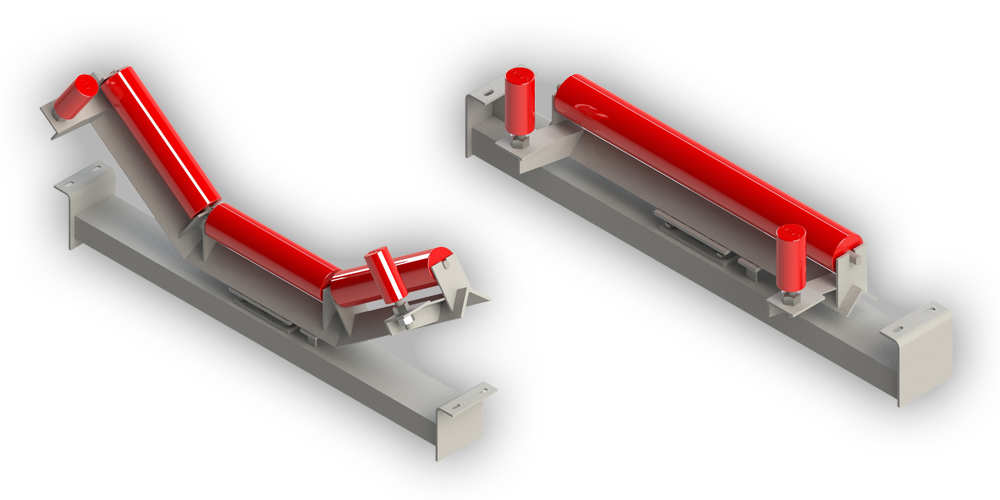 (4) The Impact/buffer roller has spring type roller, buffer ring type idler, strong cushion type idler, adjustable elastic type idler, hanging type idler, etc.